Whole Home Audio
Create Your Own Soundtrack with Focus Audio Visual Whole Home Audio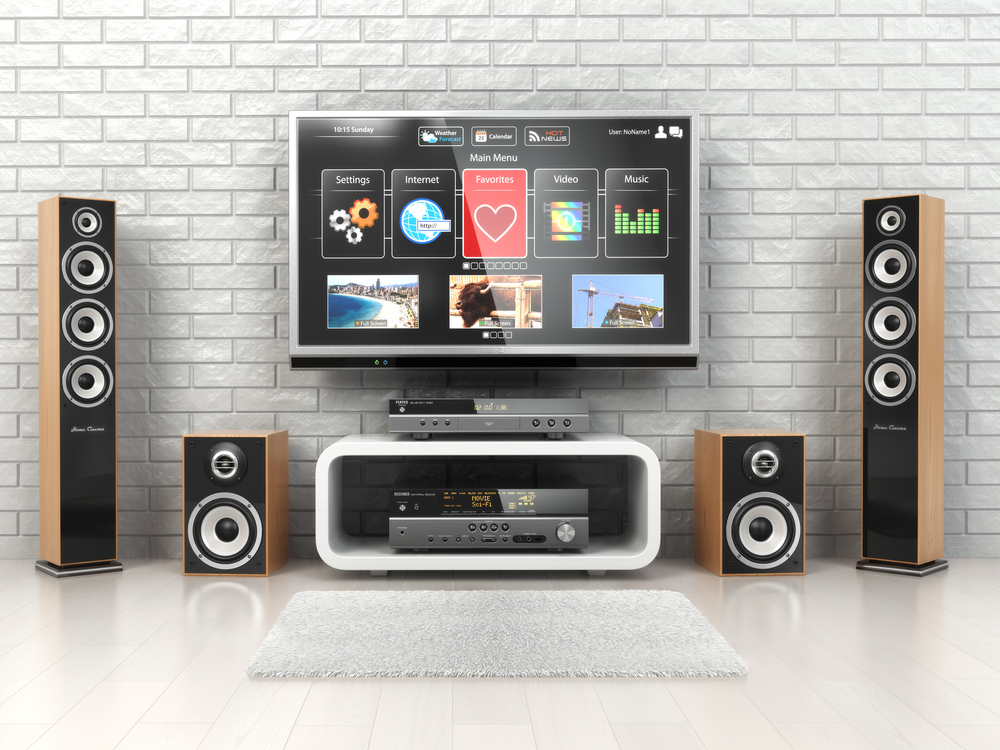 Your luxury home offers spacious rooms, lovely views, and a welcoming atmosphere. A whole home audio system by Focus A/V in South Bend ensures that your guests are treated to the best sound and hospitality no matter where they may wander. Our sound engineers will craft a custom design that includes hidden speakers, media library access, and easy control via your own secure network. 
Experience Music in Any and Every Corner of Your Property
Using a mix of wired and wireless technology, you can install surround sound in the media room, on the patio, the dining room, and your master suite. Our Control4 systems allow you to choose where to send a signal. Air classical in the sitting room, crank the beat by the pool, or listen to your favorite podcast while soaking in the tub. 
Use any type of signal including CDs, streaming apps, Blu-ray, digital music files, or your prized collection of vinyl.  
High-Resolution Audio Controlled by Your Device or Central Access Point
Today's whole home audio systems can be controlled by a single app on your phone or tablet. Install a control panel in any room of your choosing. Select a setting to balance your speakers to optimize the listening experience for conversation, watching a movie, or cheering the big sports event. 
Premium Equipment Ensures Balanced Sound in Every Space
Focus Audio Visual only installs equipment manufactured by some of the best electronics companies in the world. Your speakers will feature names such as Audio-Technica, Triad, and Origin Acoustics. Our technicians will work with you to ensure you enjoy clear sound in every space with special attention paid to media and entertainment rooms. 
Is it time to take your entertaining spaces to the next level? Give Focus Audio Visual a call to schedule a consultation today.