Gameday Suites
Host the Biggest and Best Tailgate Party at Home in Your Gameday Suite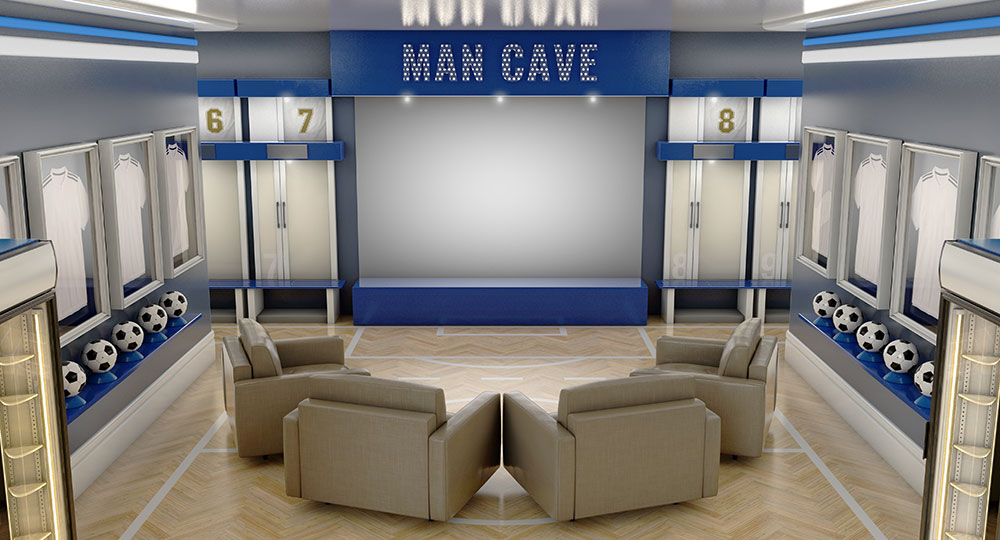 Are you expanding your home entertainment center into a spacious Gameday Suite featuring the best in reclining seating, a fully stocked buffet, and draped in swag from your team? Then you will also need an audio visual system to deliver live coverage in supersized high-definition. Focus Audio Visual will design every element to make your vision come to life. 
High-Resolution Screens the Size of the Stadium
Whether you want something small like an 80-inch flat panel for your private viewing room or a whole wall projection screen for your stadium-style seating, we've got you covered. We only install premium equipment from some of the best names in business including Samsung, LG, and Panasonic. 
Sound Systems that Duplicate the Roar of the Crowd
Feel the excitement in the soles of your feet when you add the latest in surround sound technology. We can choose speakers that are built into your walls for a sleek, executive look or mount them for a sports fiend's loud and proud appearance. Do you want to take the party onto the deck? Add a network with distributed audio and video and show the game on every screen in your home. 
Add Automation and Lighting for the Ultimate Experience
Do you miss the visual effects shown on the massive scoreboard after scoring a touchdown? Ask us about home automation systems that can add multi-color lighting shows to your gameday suite. Just hit a button when your team scores and watch your world ignite. 
Are you ready to get started? Give Focus Audio Visual a ring today to kickstart the design process for your private gameday suite.
our luxury home on the lake is roomy and comfortable. You want to enjoy your favorite programs wherever you might be sitting, working, or lounging. Instead of adding tuners and devices to each of your screens, a distributed video system by Focus Audio Visual delivers quality picture and sound of your choosing where you want. 
Enjoy Flat Panel Screens in Every Room of Your Home
Our design team will listen to your needs to select high-resolution screens for every space from your master suite to the gym in the basement. You can even include your room-sized projection screen in the home theater as part of the distributed network. Install multiple screens on the deck for epic game nights. 
Watch a Movie, the News, or a Game Where You Want
Using a Control4 system, you are able to watch the same program on every screen, just one, or a select few. Send a different signal to your pool room, the guest suite, or home office. You choose the level of complexity that meets your entertainment needs. We use a network of hidden cables and wireless signals for the greatest flexibility.
One Control System Distributes the Signal from Disc, Satellite, or Cable
Not only does your distributed video system send picture to the screen of your choice, you can select the input. The flexible network accepts signals from cable TV, internet streaming, gaming systems, Blu-ray players, your own digital files, or your satellite. Use your control panel or device with the Control4 app to change the channel from anywhere on your property. 
Take your home entertainment to the next level with a distributed video system from Focus A/V. Give us a click or call to schedule an onsite consultation to create your custom design today.