Digital Signage
Creating Digital Signage from Focus Audio Visual for Your Office, Store, or Facility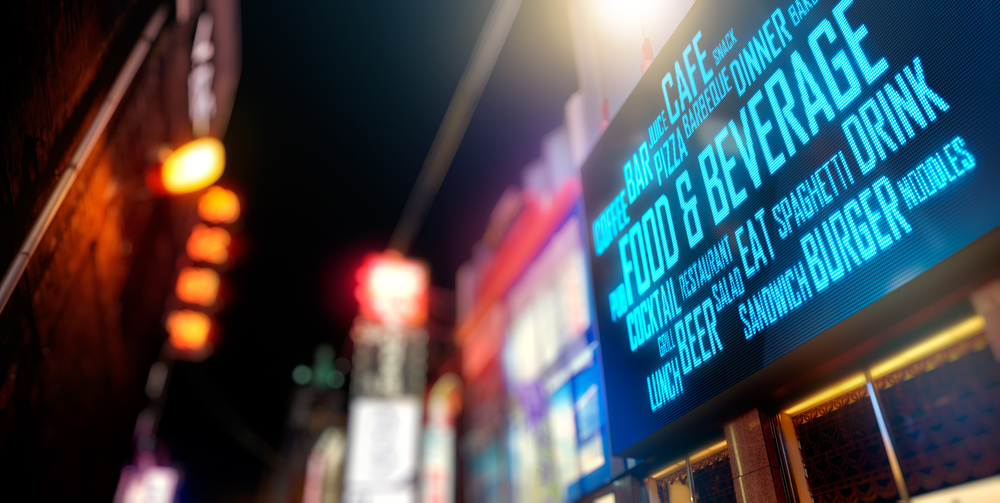 Digital Signage adds flexibility and improves communication in many different types of commercial locations. Focus Audio Visual can help you design a digital signage program that best supports your business, clients, and co-workers. From schedules to menus to live broadcasts, anything is possible with the right screen and support.
Commercial Grade Screens for Directions, Entertainment, and Information
Our line of premium high-resolution screens are available using the latest technology including LED, LCD, and OLED.  Make a bold statement in your lobby with a massive monitor, keep your passengers up to date, or direct pedestrians to the proper location. Content can be provided locally or via your in-house network. 
Custom Solutions for the Right Size, Location, and Easy-to-Use Interface
When you work with Focus A/V, you also have access to our full line of hidden wall mounts, A/V furniture, and professional cable control. Our video distribution systems enable you to adjust content, share feeds, and control power from one central location. Does the screen look too small? Opt for monitors sized up to 100 inches or a video wall installation. 
Design, Installation and Support Services from a Single Vendor
Our custom approach to every digital signage challenge begins with a unique floorplan and design. We deliver and install every piece of equipment, taking care to maintain the professional appearance of your building. Once your digital sign is in place, opt for maintenance, technical support, and content creation services. 
Find the digital sign solution customized to your business at Focus Audio Visual. Simply fill out the contact form or give us a ring to schedule your initial consultation today.