Wireless Presentation
Everything Needed for a Professional Wireless Presentation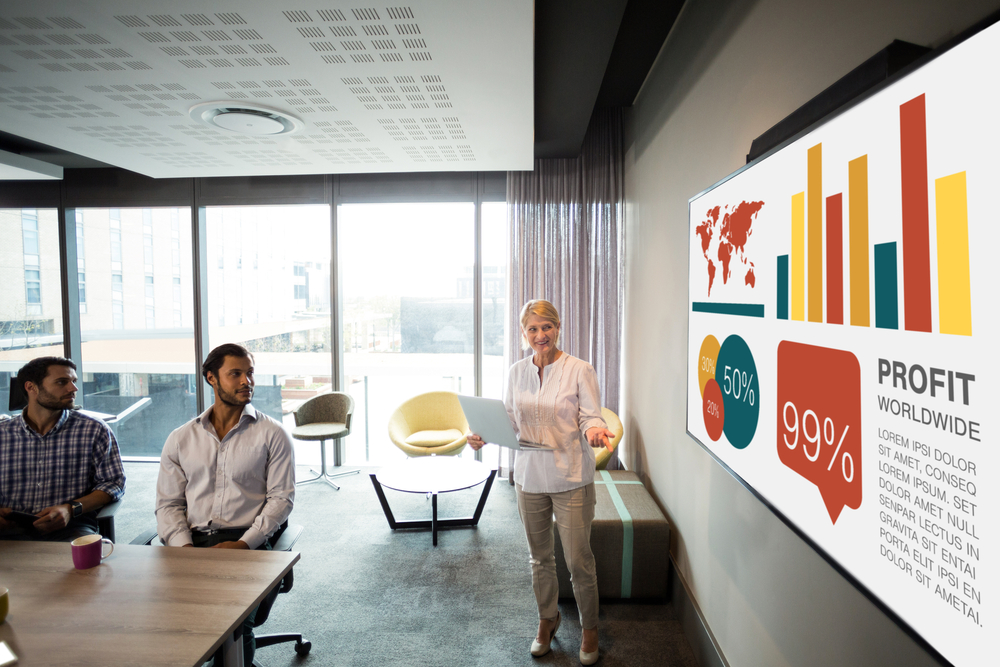 Connect with your audience when you stay mobile on stage while your presentation flawlessly flips through screens without a wire in sight. Focus Audio Visual can help you add a wireless presentation system to your seminar speech, convention display, or international product launch. 
Cast from Your Device to the Big Screen
Load your slide show, video, or screen shots onto your handheld phone or tablet. Using a simple app, send the audio and visual presentation to the projector screen and sound system.  Our wireless presentation system works much like casting from your laptop to TV at home with a few premium upgrades. 
Hands-free Microphones, Digital Highlighters, and Laser Pointers
Stroll from side to side of the stage and make eye contact with your audience. A hands-free microphone is paired to work with your visual slides and presentation. Clip the mic to your lapel or use a lightweight headset. There are no wires to trip you up. Use a stylus on the compatible device to accentuate points during the show. Pop a pointer in your pocket so you can draw attention from anywhere on stage. 
Installation and Support for a Stress-Free Event
Purchase or rent a wireless presentation system from Focus Audio Visual and receive onsite installation and technical support. We will connect it to your existing AV system or recommend one designed to better support your needs. We are happy to provide live support for your major event in the Chicago, Western Michigan, or South Bend, IN area, too.
Make the most out of your next speech or product launch. Give Focus Audio Visual a call to discuss the specs required for your wireless presentation system today.