Furniture
A/V Furniture Ensures a Place for Every Student, Monitor, and Device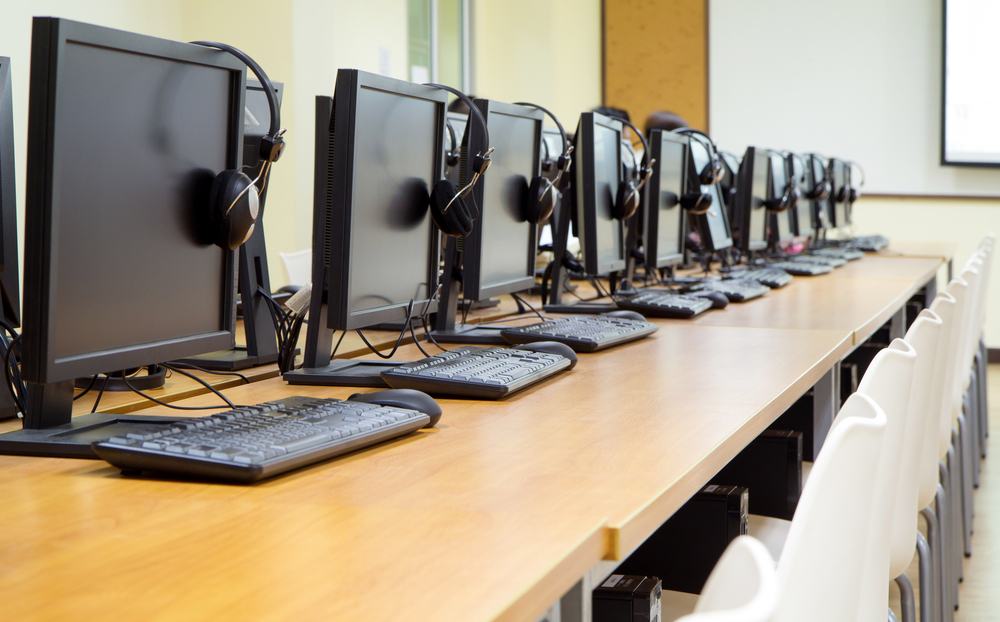 Our services at Focus Audio Visual extend well beyond sourcing quality A/V equipment for your school. We also offer a wide selection of furniture for a durable and professional finish to your project. When you need a rack for your network switches, charging station for tablets, or a secure spot for a monitor, we can help.
Desks, Conference Tables, and Consoles with Power and Cable Control
Today's classrooms demand access to power for nearly every student, but that comes with lots of wiring. Our catalog of desks and tables feature shapes for versatile arrangements and include mounts for displays, power outlets, and channels for cables. Bring technology to the fingertips of every student.
Wall Mounts, Rolling Racks, and Hidden Storage for Flat-Panel TVs
Every room in your school has at least one video screen, and likely multiple examples. Our furniture options offer secure means to hang flat-panels and monitors where active kids can't reach. Wall mounts can tilt, extend, and collapse with ease. Rolling racks can carry the entire audio visual system for your next presentation. Press a button and watch the high-def TV disappear in a power console. 
Furniture Designed for the Dean's Office or the Classroom
We maintain relationships with multiple suppliers of quality A/V furniture. You can order from equipment designed for public buildings or opt for a more polished look in wood, bright colors, or trending metallic finishes. 
When you need your A/V equipment to work better in your environment, give us a call at Focus Audio Visual. Together we will find the furniture or hardware needed to make using your systems easy while maintaining the professional appearance of your campus.