Acoustical Treatments
Acoustical Treatments for Active Spaces on Campus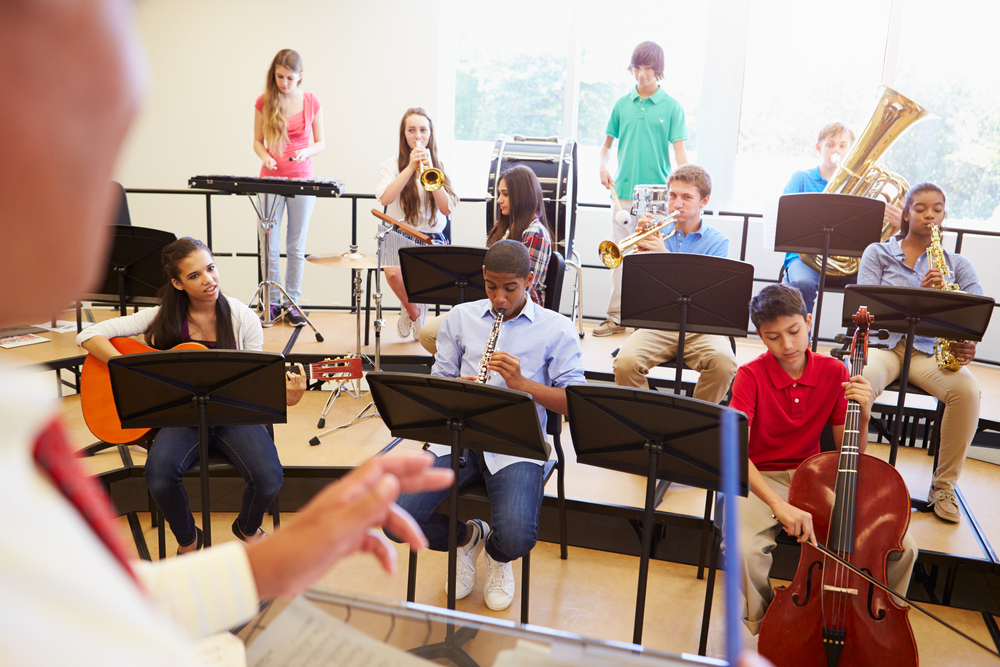 When your students run through the halls or even hold collaborative studies, the chatter of voices can become overwhelming. Focus Audio Visual can design and install acoustical treatments wherever you require improved sound clarity or noise reduction in schools or universities. From wall panels to textured wall carpeting to noise canceling systems, you will finally be heard in every room.
Reduce Echo and Improve Clarity in Every Classroom
Rooms full of hard surfaces such as vinyl flooring, large windows, and open ceilings easily reflect noise. Your teachers voice may sound harsh or echo in the active space. We can suggest an acoustical treatment that softens reactive surfaces and allows every student to hear the teacher or video presentation clearly.
Soundproof Music Rooms and Gymnasiums
Your orchestra and band need to practice, but the drums and tubas echo throughout the entire floor. Work with our sound engineers to add acoustical treatments inside every practice room. Your musicians will experience improved sound quality while others are able to carry on conversations in the hall or the next room.
Deliver Clear Speech in Conference Rooms and Lecture Halls
How do performance halls and theaters help audience members in top rows hear every word? Rooms that seat hundreds will benefit from acoustic treatments as echoes are reduces while clear sound is reflected toward the back of the auditorium.
Improve both new and older spaces in your school campus when you consult with Focus Audio Visual and design acoustical treatments. Every space receives a customized application and expert installation. Give us a ring to discuss your needs today.