PBL Classrooms
Audio Visual Equipment for Your Problem Based Learning Classrooms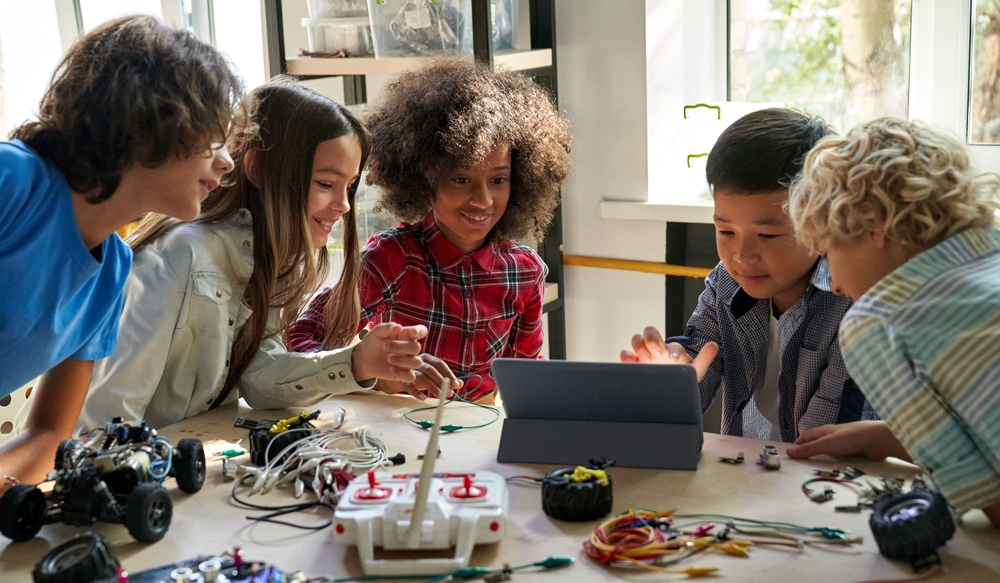 PBL Classrooms are appearing in school systems and universities across the nation. Focus Audio Visual is prepared to help you create a welcoming and productive environment with the A/V equipment and furniture that supports problem based learning. 
Flat-Panel Screen, Digital Whiteboard, and Sound Systems
Large-screen monitors ensure that every student can see the video lesson, even seated at the back of the room. Our digital whiteboards allow kids to write their concepts, share images, and pin ideas where everyone on the team can see. Add speakers positioned around the room to improve listening for audio files and presentations. 
Furniture that Supports Collaboration in the Digital Learning Age
The students enrolled in your PBL program will use their tablets and laptops during class time. Our selection of A/V furniture includes tables and desks that can be moved for small or large collaborative groupings. Add charging ports and power outlets so they never run out of battery during the lesson. 
Networks, Cameras, and Microphones to Include Remote Students
Problem-based learning often includes online research by every student. We can help you upgrade Wi-Fi reception for every student. Add web cams and microphones so that remote-learning students can be included in the team building exercises. 
No matter what subject your PBL students are exploring this semester, Focus Audio Visual can help you equip one classroom, several, or the entire county with the screens, systems, and furniture needed to ensure educational success. Give us a click or call for design, installation, and equipment quotes today.