Video Walls
Customized Video Walls for Your Business, Office, or Retail Store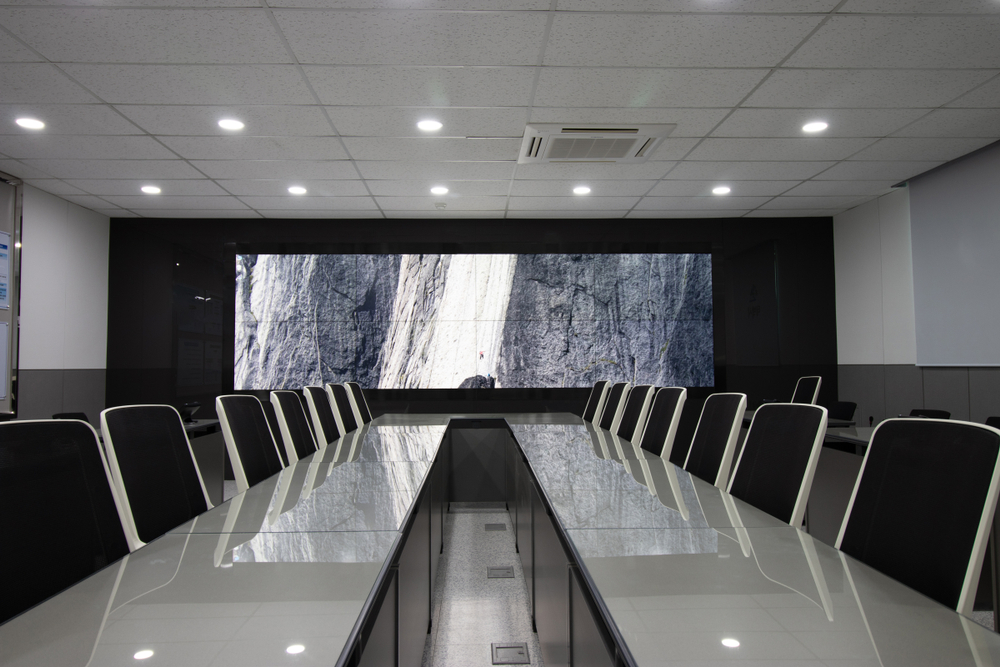 How do you show multiple camera angles in one location? Perhaps you want to mix and match video feeds for a constantly changing display. Video walls offer the control and flexibility you need in a scalable installation created for your application. Focus Audio Visual is available to help you determine just how big, small, or complicated your video wall will be.
One, Two, or Twenty Screens for Display, Information, and Entertainment
We partner with Samsung to provide the high-resolution flat screens needed for your video wall. The multiplex controller can display many video signals or create a single huge picture on multiple units.
Often associated with trade shows, video walls are now found in lobbies, shopping outlets, auditoriums, medical facilities, and municipal locations. Whether you need just a few screens or video walls for multiple buildings, we can accommodate your requirements.
Tie Your Video Wall into Your Security Office or Serve as Digital Signage
What you show on a video is completely up to you. Use as directional information in a busy transit station, centralize video feeds for your security system, or run a combination of videos and static screens. If you envision a giant screen doing a job, we have the experience and quality equipment available to make it happen.
Onsite Design, Installation, and Support for Your Video Walls and Controllers
Every video wall serves a unique function. Focus AV will visit your location to create a video wall design that supports all of your needs. Do you only need the unit for a week or month? We offer rental units, too. Our installation team also offers training so you can make the most of your investment.
Give us a call at Focus Audio Visual to schedule your consultation today. Together we will develop a customized plan to add one or more video walls to your business location.