Classroom AV systems
Reach Every Student with Updated Classroom AV Systems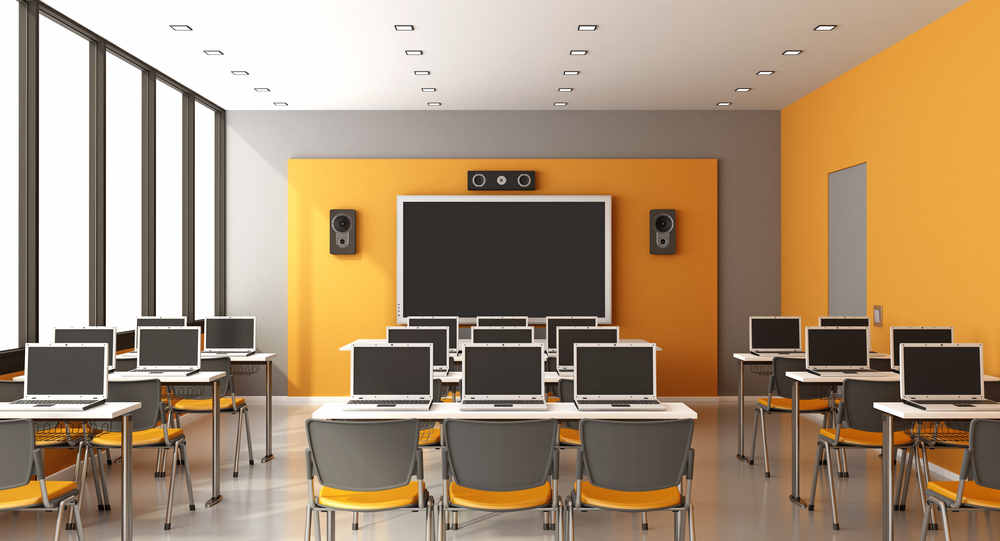 Today's educators are using more technology to teach every subject. Focus Audio Visual is here to help you add the electronics, automation, and tech upgrades every classroom needs. We can help you design unique spaces for a special room or update every room on campus. 
Digital Whiteboards and Flat-Panel Screens
Enable your teachers to display online images, highlight text, and list assignments on a single surface. Digital whiteboards allow users to write, erase, copy, and share information. Add a large screen flat-panel to every classroom so everyone can easily see videos. Ask about monitors and tablets for individual computer stations.
Sound Systems that Reach the Back Row
The speakers on the old television will struggle to fill the lecture hall with quality sound. We can help you find the correct size speaker for sound that is fully understood even in the top row. Pair it with a new microphone and lectern ready to improve their learning experience. 
Remote Learning Integration
Are you adding a remote learning setup as part of your permanent lesson plan? Focus AV can provide you with the web cams, microphones, and monitors needed to make the most of your snow day lessons. 
When you need to start thinking beyond showing a movie in the gym or using a megaphone for assemblies, Focus Audio Visual is available to equip every classroom with the proper AV systems. Give us a call to start the conversation  and receive a quote today.