Smart Technologies
Introducing Smart Technologies to the Classroom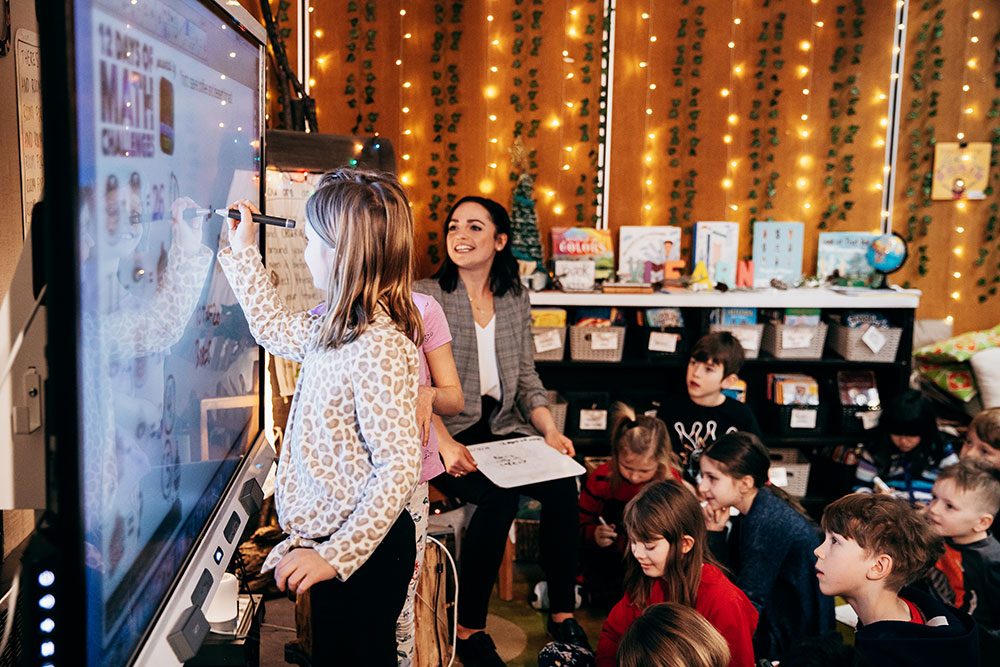 Improve your ability to keep an eye on the entire building with trending smart solutions for your school, university, or campus. Focus Audio Visual will help you design a comprehensive system ready to monitor, control, and react while never leaving your desk. 
Today's smart technologies provide an intuitive way to lower utilities, provide active security, and improve the learning environment. 
Control Lights, Thermostats, and Security Systems from a Tablet
Every smart system we install will be tied into a single control point. It can be a monitor in the admin offices or on a mobile tablet. Switch off lights in unoccupied rooms, set automatic schedules for the HVAC system, and notify every teacher of a guest entering the building. 
Smart Blind Controls to Block Glare
Are all your classrooms on the south side of the building? An automated blind system can automatically lower the blinds on a set schedule or react to a light sensor. Your students can focus on the whiteboard without the distraction of blinding sun. 
Scale the Project Up and Down to Suit Your Campus
Our smart technologies are easily programmed for a central control center or provide access to everybody on your small team of teachers. Focus Audio Visual will design, install, test, and train everybody to ensure your smart system functions as expected.
Is it time to bring your school, school system, or college into the 21st century? Give us a call at Focus Audio Visual to schedule your smart technologies onsite consultation today.