Surveillance
Equipping Your Surveillance Suite with Today's Technology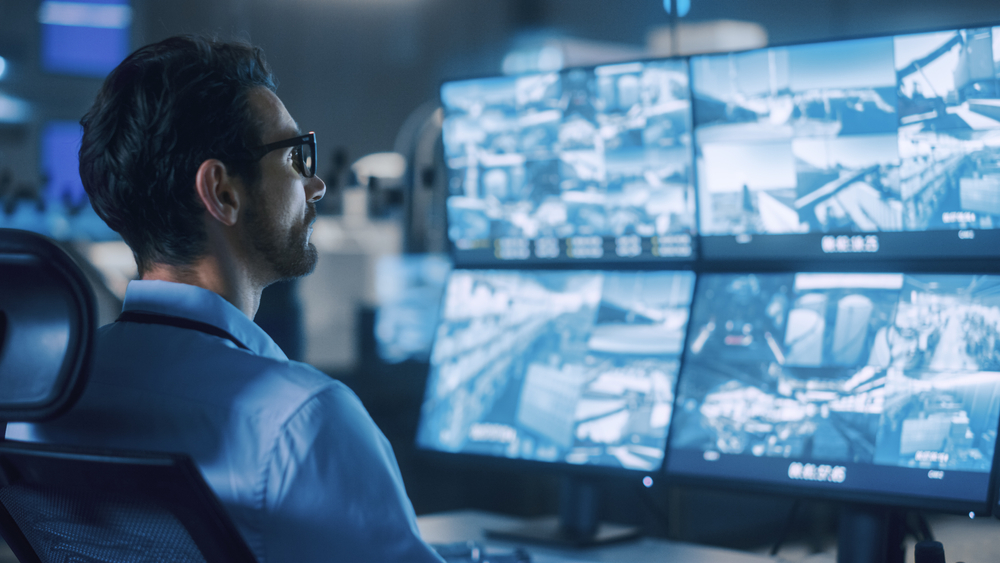 Your security specialists understand where every camera should be placed and what they need your surveillance system to achieve. Focus Audio Visual is prepared to partner with you to create a unique surveillance system designed for your property or business. 
Flat Panel Screens, Video Walls, and Control Units
Build out your security office with a range of high-definition monitors so you can keep an eye on every corner of your building. Our control systems allow you to watch one feed, four, or all of them. Add a single security monitor on the other side of a secured door. Whatever you need, we provide only the highest quality equipment from brands such as Samsung and LG.
Digital Video Recording and Cameras
Tie in all of your video feeds to your on or off-site digital recorder. We can add the servers, network cabling, switches, and remote software required for total control. 
Select from a range of surveillance cameras using high-definition, wide angle, zoom, sound, and infrared lenses. Position them for high visibility or hidden to maintain your decor. 
Custom Installation, Smart Controls, and Remote Access
When you work with Focus Audio Visual, you get a custom surveillance system designed specifically for your needs. Ask us about smart access using your compatible device and a flexible app. Control cameras and recording from your home or while on the road. We install every unit ourselves and provide complete training for you and your security team.
Are you ready to expand your surveillance and security capabilities? Contact Focus Audio Visual for an onsite consultation at the greater Chicago, Indiana, and Michigan region.