Lighting Control
Complete Lighting Control for Your Chicagoland Area Home by Focus Audio Visual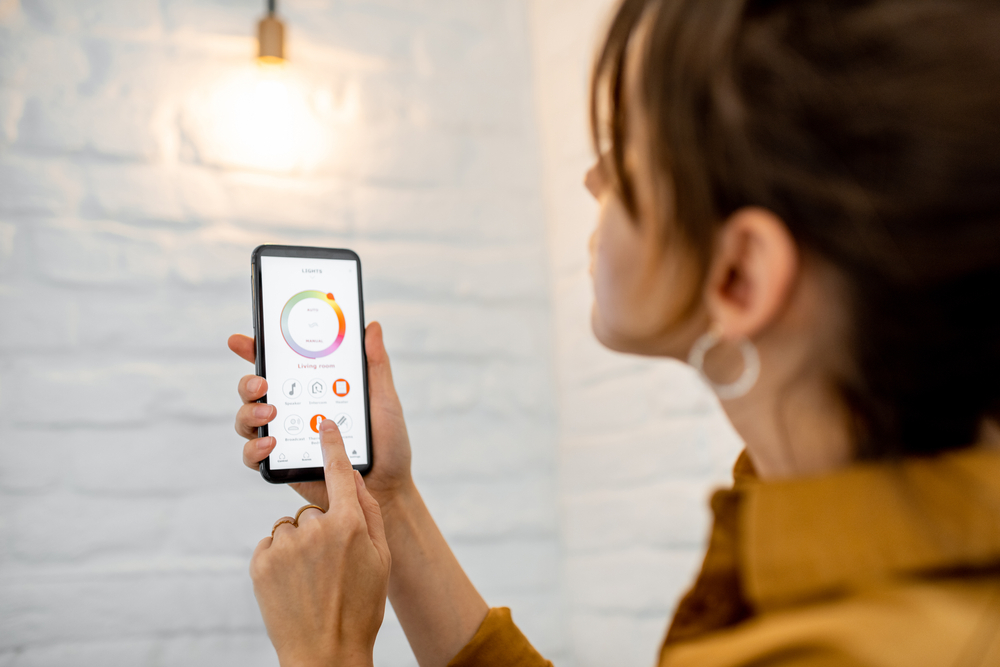 Control landscape, security, entry, and basement lighting from your smartphone or a single panel in a central location. Our design team can create selectable scenes, automatic events, and can even automate activities to make your home appear occupied while you are away.
Today's custom homes are all about hidden conveniences and sleek design. When you want to control the lighting in every room without relying on old fashioned switches, Focus Audio Visual out of South Bend, IN can create a unique solution for your bespoke property. From welcome home lighting to soft spotlights on your most valuable art, our lighting technicians will craft a design that supports your lifestyle and decor. 
Smart Switches Respond to Motion or Your Handheld Control Device
Combine a mix of wireless smart switches and motion-activated technology to raise and lower the lights as you walk through your home. Never forget about the light in the closet. Turn on the property perimeter lights from your bedside. We feature the Control4 system that will tie in all your lighting controls to your smart device for easy access. 
Put a Spotlight on Your Media Room or Patio Dance Floor
As a specialist in presentations, ask us to elevate your home entertainment experience with stage, floor, and ambient lighting. Create a unique program that will lower the lights for the movie, shine a light on the snack bar, and restore the lights after the show. Take your parties to the next level with lighting that responds to the dance music and illuminates foot paths for safer travel. 
Access Every Light in Your Home to Improve Security when Away
Today's Control4 lighting control system can be accessed from your device anywhere in the world. Turn on the exterior lights and shut off the one in the kids' room. We can help you to create a timed program that will change the lighting throughout the home while you are vacationing to give the illusion that somebody is still at home. 
Contact Focus Audio Visual today to schedule an onsite visit where we can discuss your needs and create a custom lighting control design.