Conference Room Technology
Creating Conference Rooms Featuring the Latest Technology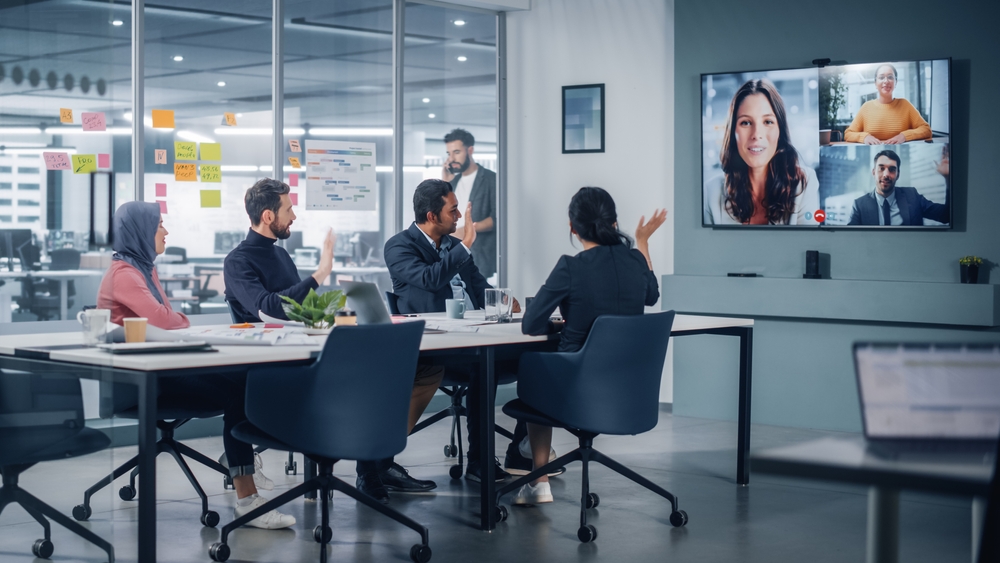 Whether you are pitching the next big deal, hosting the quarterly meeting, or renovating the VIP conference room, you want your presentations to look and sound excellent. Focus Audio Visual will listen to your needs for the immediate future and years to come to create a solution featuring the latest technology.
Displays, Screens, and Interactive Whiteboards that Everyone Can See
Install a beautiful flat panel screen for daily briefings or upgrade to a projector and pull-down screen big enough for the 100-seat theater. Add digital whiteboards for inspired teamwork. Rent or purchase a microphone and speaker system so you can broadcast the product launch to the entire campus. 
A/V Solutions to Seamlessly Combine Remote and In-Person Experiences
Times have changed and your conference room is often host to Zoom, Skype, and Team meetings while collaborating with people in the office. We can add the web cameras, microphones, and shareable screens so that you can optimize your face time and improve productivity. 
Customized Designs that Include Furniture, Hidden Networks, Preventative Maintenance
Focus A/V can scale any project up or down to meet your specific needs and goals. Hide the big screen in a custom console when the meeting is over. Add the cables, secure Wi-Fi, and extra workstations in the conference room while maintaining your executive decor. We also offer preventative maintenance and service contracts so your conference room technology stays up and running when you need it most.
No idea is too big or too small. Give Focus Audio Visual a call today to schedule your consultation to create a custom solution for your corporate A/V needs.