Video Walls
Video Walls for Your School Auditorium, Gym, and Lecture Halls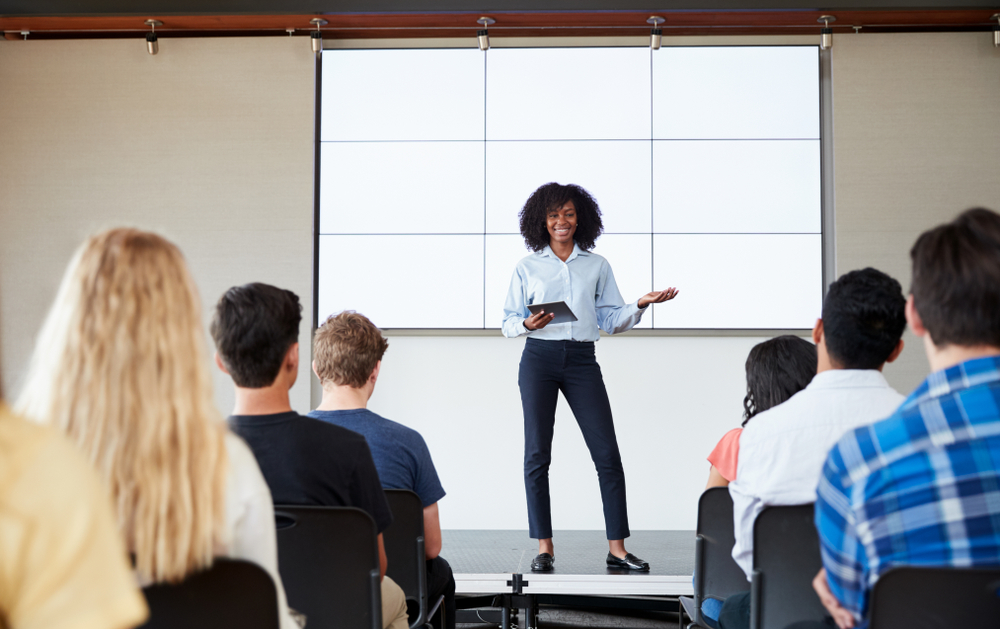 Communicate effectively with students, parents, and guests with a video wall from Focus Audio Visual. Whether you are creating an information center near reception, a massive score board, or backgrounds for your theater, we can help. Each video wall is a custom creation designed specifically for your campus. 
Combine Multiple Displays for Informative Presentations
Enable your most popular professor to show life-size images while illustrating diagrams on an interactive board. Made out of multiple flat-panel screens, integrate all the monitors into a single image or split them up to receive multiple inputs. Our intuitive control systems provide easy access from your device or wall panel. 
Add Multi-media Elements to Dramatic Performances and Sports Events
Amp up the excitement at your next big game with a video wall. It can show highlights, power up the halftime show, and share athlete stats where everybody can see. A video wall installed in your performing arts center gives every show a backdrop able to add depth and interest.
Quality Flat-Panels Sized to Suit Your School's Needs
Today's lightweight flat-panels enable you to add a video wall almost anywhere that you can imagine. We source all of our monitors and screens from reputable suppliers such as Samsung and LG. Your video wall can be small or gigantic with screens sized to fit the space. 
Focus Audio Visual not only helps you with designing the video wall, but we also personally install and test the unit. We also offer training and service contracts to keep it ready for your school's next big show. Click or call for your customized quote today.