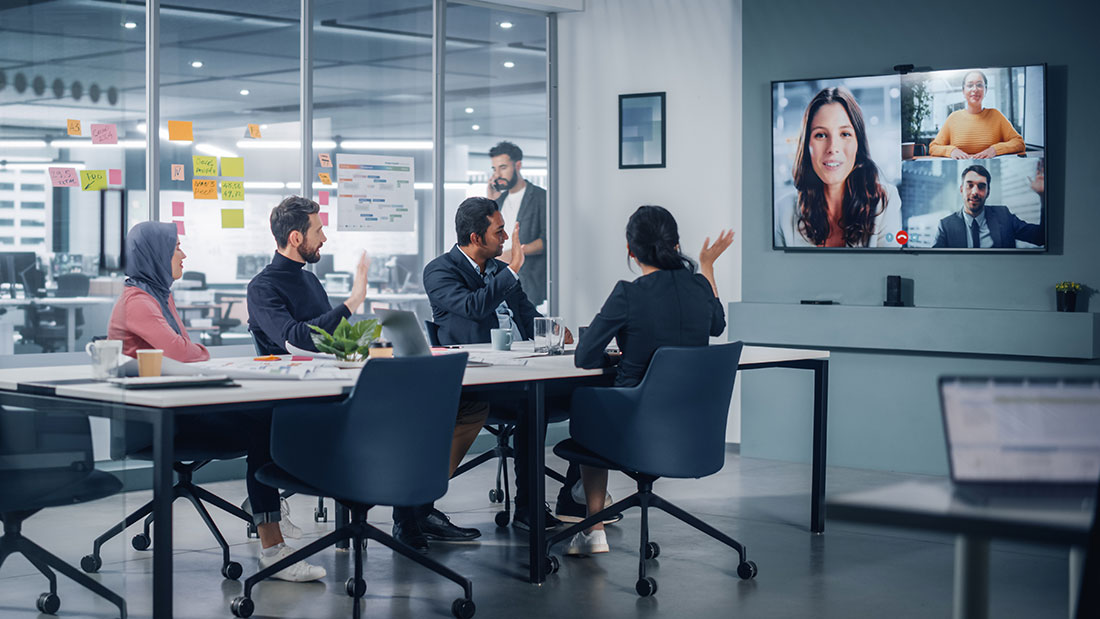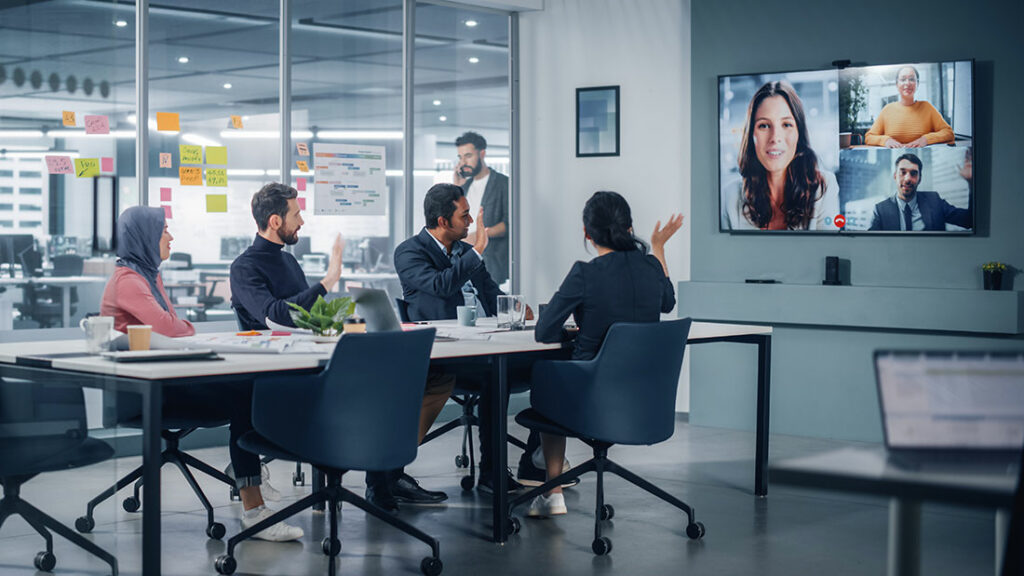 Biamp
When your business faces sound quality challenges, Focus Audio Visual can provide a targeted solution with a range of products from Biamp.
Hidden Technology Improving Sound Quality for Your Business
Eliminate clipped sound on digital calls, sort out voices in a crowded meeting room or deliver a lecture able to be heard by thousands.
Clear Conference Calls
Hidden microphones, amplifiers, smart microphones and digital signal processors work together to sort out individual voices during your conference calls. Now, virtual attendees can understand each person in the room, phone calls are clearer, and you experience fewer signal drops.
Biamp technology helps to clean up the digital signal on your microphones and speakers. Clearly understand each voice without pops, clicks or mumbles and reduce annoying echoes on speakerphone conversations. Once installed, your Biamp system works entirely out of sight and out of mind. Your clients only hear the crisp professional voice of the caller.
Designs for Small Meeting Rooms and Open Air Stages
Biamp and Focus A/V offer scalable solutions for huddle rooms, auditoriums, churches and open retail environments to bring:
Public address systems that you can understand
Digital signals that reach every corner of your floor
Microphones that block out background noise
Add ceiling speakers to your conference room, and every person will clearly hear the presentation. Amplifiers and speakers are completely hidden in the drop ceiling or in your Focus A/V furniture.
Loudspeakers fit into attractive wall panels while delivering crisp and audible sound. Units are available that suit one-room retail spaces or open-air venues. We can help create solutions for hospitals, public buildings, corporate offices, or every retail location.
SageVue software offers browser-based access to all your Biamp equipment, enabling remote control from your office or home. We can help you configure the system to your specific needs. As always, Focus A/V provides training to your people for all Biamp devices and control systems that we install.
Sound Masking for Privacy and Improved Performance
Hit a switch and your private conversations will only be heard inside your conference room. Sound masking technologies by Biamp ensure that your intended audience clearly hears your presentation while workers in the next cubicle enjoy fewer distractions.
Biamp sound masking uses speakers hidden in your ceiling or walls and emits a specific wavelength of sound that masks the spoken word. The control unit can be discretely mounted under a desk or in a wall panel. Businesses that use sound masking technology see improved productivity as workers outside meeting areas can maintain better focus on their assigned tasks.
Sound masking also delivers the privacy that clients and sensitive material demand. You can ensure clients that their conversations are completely private, even when you operate a busy office.
Delivering Superior, Customized Sound Solutions
No matter the size of your business or municipality, Focus Audio Visual and Biamp can craft a solution for your sound quality challenges. We also support a wide range of markets, from houses of worship to public parks to a custom office for your CEO. Give us a call or fill out one of our contact forms and start the conversation to address garbled conversations, loud work environments and client privacy.