Microphones
Reach Every Person in the Room with the Proper Microphones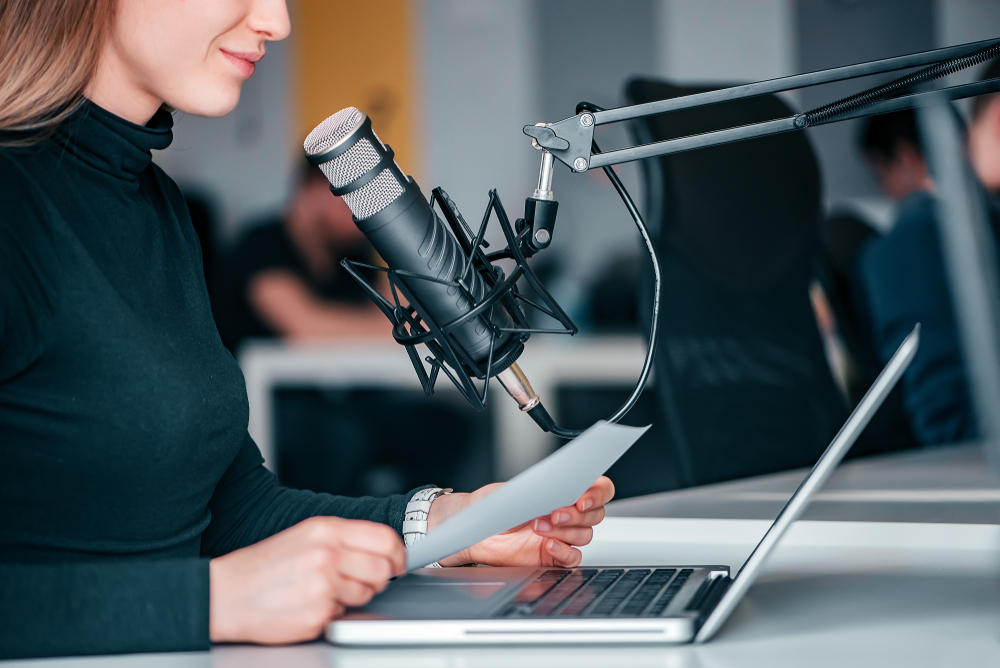 When you take the traditional office on the road, you need to make sure your corporate message can be heard wherever you are making the next presentation. Focus Audio Visual is here to help you find the proper equipment for your boardroom, lecture hall, or outdoor product launch. 
Handheld, Lapel, Bluetooth, and Tabletop Microphone Solutions
Focus AV sources equipment from the best manufacturers of electronics around the world. Choose a microphone that can leave your hands free or one to hand off for questions from the audience. A clip-on microphone enables you to stand at the whiteboard while delivering a speech during your Zoom meeting. We will listen to your specific requirements and find the equipment to meet your needs.
Podiums, Hidden Broadcast Units, and Remote Office Applications
If you need a microphone for a presentation, you may also need somewhere to put down your notes. Our full line of executive A/V furniture includes podiums that can hide your broadcast or tele-prompters that can free you up on stage. 
Order a receiver that can support the use of multiple microphones for a professional presentation that sounds as good as it looks. 
Installation, Training, and Support for Every Focus A/V Unit
Not sure what will work best in your space? Focus AV can visit your location and suggest a mix of microphones, speakers, audio mixers, and projectors able to optimize your presentation. If your crew is new to A/V equipment, we also offer training and support for every piece of equipment we install. 
Make sure that your voice is loud and clear. Call Focus Audio Visual when you need a microphone to purchase or rent for your business needs.