Audio Systems
New Audio Systems for Your School, Athletic Field, or Auditorium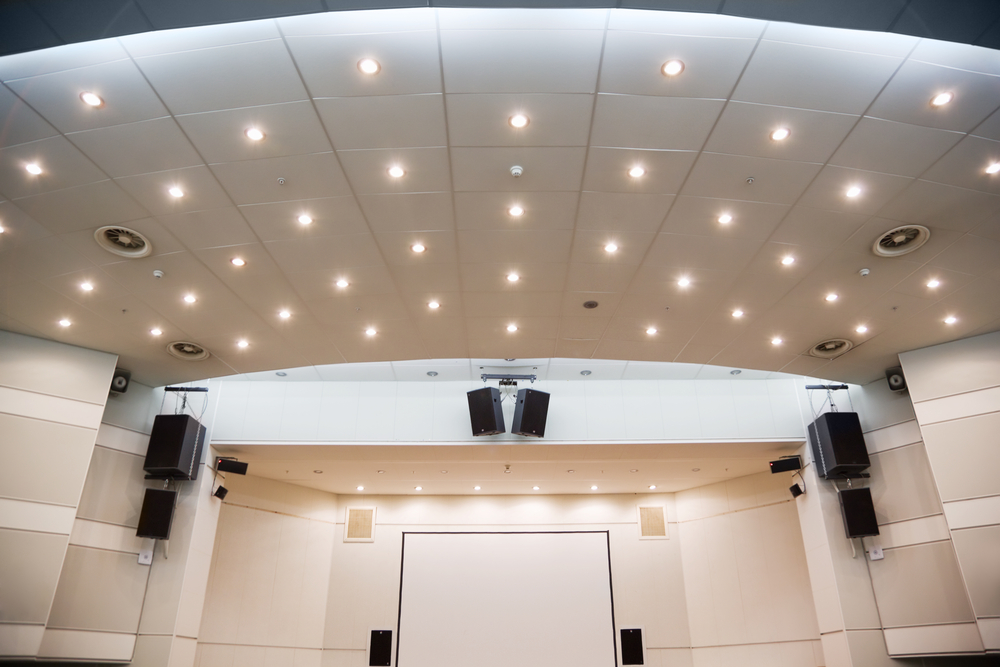 Do you struggle to understand the morning announcements? Can every kid hear the film being shown in the lecture hall? Focus Audio Visual and our experienced technicians can design and provide audio systems for your school that provide crystal clear sound in small, medium, and massive spaces. 
Speakers and Sound Sized Right for Each Classroom
With remote lessons, videos, and remote learning being part of your everyday schedule, the small speakers included on flat-panel screens are often not up to the job. We will help your determine what mix of speakers and position is needed so everyone will hear the question. 
Pump Up the Crowd in the School Gym with Surround Sound
Does it seem like the P/A system and music played during basketball games sounds tinny, warped, or garbled? A new surround sound system will erase those negative memories. While adding all the speakers needed to get the crowd roaring, we can also add acoustic panels to minimize echo. 
Microphones, P/A Systems, Sound Boards, and Mixers
Your audio system needs more than speakers to perform as expected. We are able to supply your school all the extras needed for spring musicals, daily announcements, and holidays concerts. Our design team creates custom solutions for every location, ensuring that your students receive the best possible sound throughout the campus.
Focus Audio Visual is your complete solution for your audio needs. We personally design, supply, and install every unit. Your equipment includes a one-year workmanship warranty and the opportunity to add routine maintenance contracts.