Video Conferencing
Focus Audio Visual: Your One-Stop Solution for Video Conferencing Equipment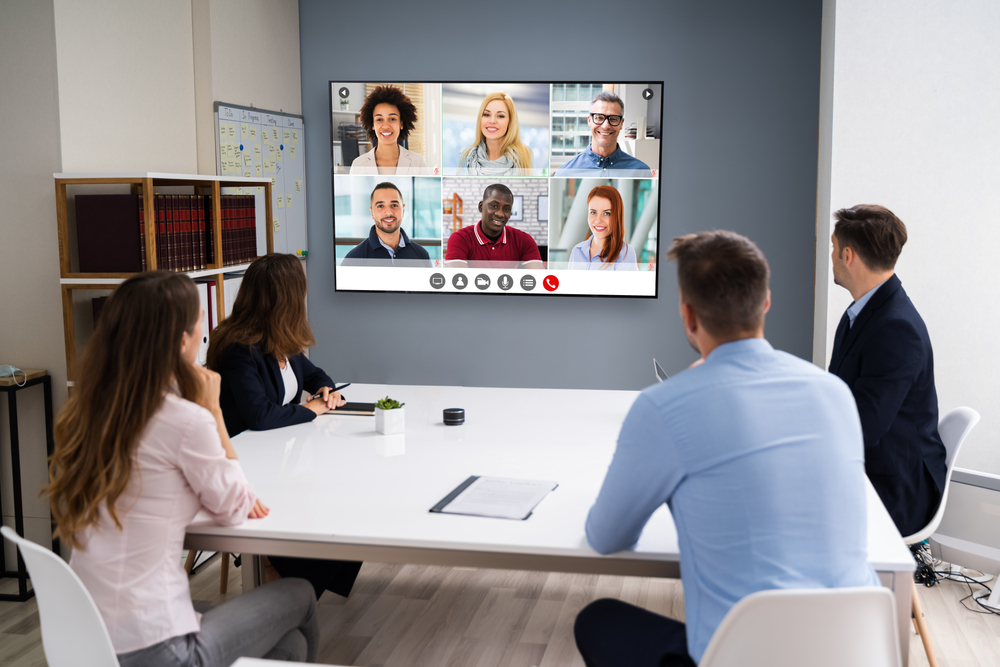 Whether you are presenting the quarterly report or hosting a virtual conference, you are likely going to host at least part of it using video conferencing technology. Focus Audio Visual is here to make your transition to virtual meetings as simple as possible with the latest cutting-edge equipment, software, and training. 
Upgrade Your Office or Equip the Entire Company for Video Conferencing
We are happy to customize a video conferencing design for the VIP suite or for every conference room in the corporation. Choose a unique bundle for your use or create a virtual meeting package for each of your locations. We take your existing network into consideration and provide suggestions to improve video quality and distribute the signal throughout the building. 
Web Cameras, Microphones, and Lighting
Replace old low-definition web cams with high-resolution units able to zoom or offer wide-angle views. A quality microphone ensures your overseas guests will fully understand every word. Ask about lighting to ensure attendees can see your smiling face.  Our installation crew ensures that cable control and hidden equipment mounts maintain the decor of your executive suite while improving function. 
Training, Installation, and Support for a Professional Video Conference
If video conferencing is new to your business, Focus Audio Visual takes the time to train you and your crew how to use every piece of technology that we install. Opt for our support and maintenance program for professional assistance if you ever encounter a problem. 
Give Focus Audio Visual a call or use our easy contact form to kick start your video conferencing project for your business today. We are happy to travel to Chicago, Western Michigan, and the South Bend area of Indiana.