New Tech Classroom
Audio Visual Equipment for Your New Tech Classrooms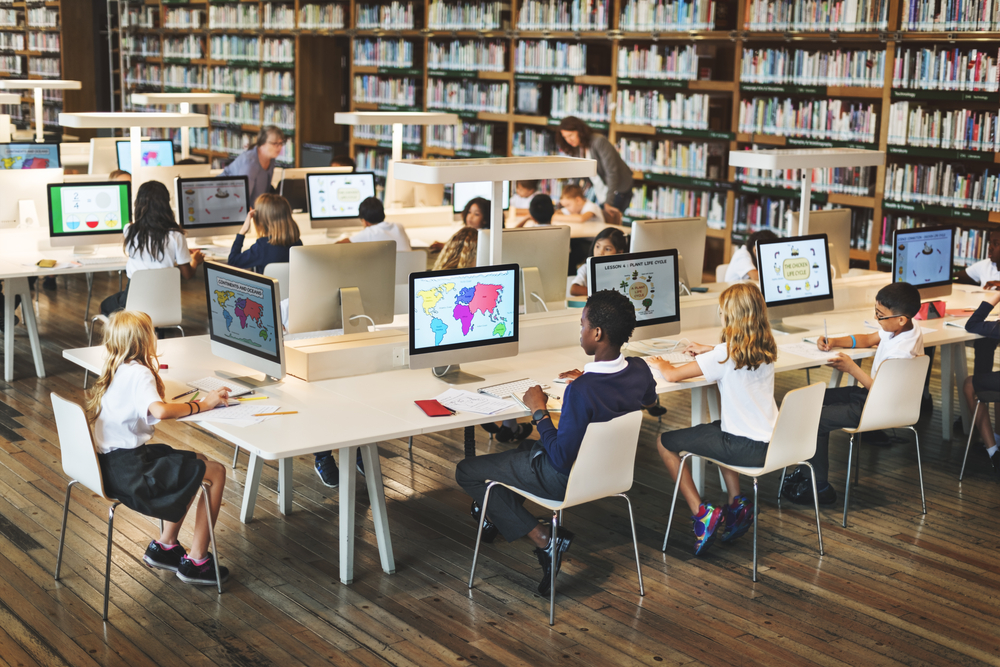 Your students need to develop the tools they will use in our modern world. Your New Technology classrooms place a premium of keeping your kids involved and active. Focus Audio Visual provides you the A/V equipment and furniture solutions needed to reach those goals. 
Flexible Furniture that Supports Active Collaboration and Power Requirements
Explore seating options with traditional and standing desks shaped to create small or large round-table discussions. Add power connections and charging outlets to desktops to keep your kids working. Central speakers and microphones allow students to conduct conversations with others through phone calls and video conferencing. 
Keep them Connected while Researching with Web Cams and Microphones
Team and problem-based learning goes on even when one or more students are working remotely. Adding web cams to your New Tech classrooms helps your students move their project forward even when someone is absent. Upgrade microphones that can capture voices from every station and speakers places for clear audio. 
Share Presentations and Concepts on Digital Whiteboards and Flat-Panel Screens
Large digital whiteboards and monitors provide a place for the entire class to share schedules, assignments, and ideas. Cast presentations from their devices onto large screens. Write, erase, edit, and share files on the digital whiteboard. With the right equipment in the room, every New Tech student is encouraged to participate and discover new solutions.
Focus Audio Visual supplies and installs quality A/V equipment to schools of all sizes. Whether you need just a single monitor or hundreds to outfit the entire system, we can help. Our services include design, installation, training, and support. Give us a call to begin your design and quote process today.