Home theater/Surround Sound
Focus A/V Custom Home Theater and Surround Sound Designs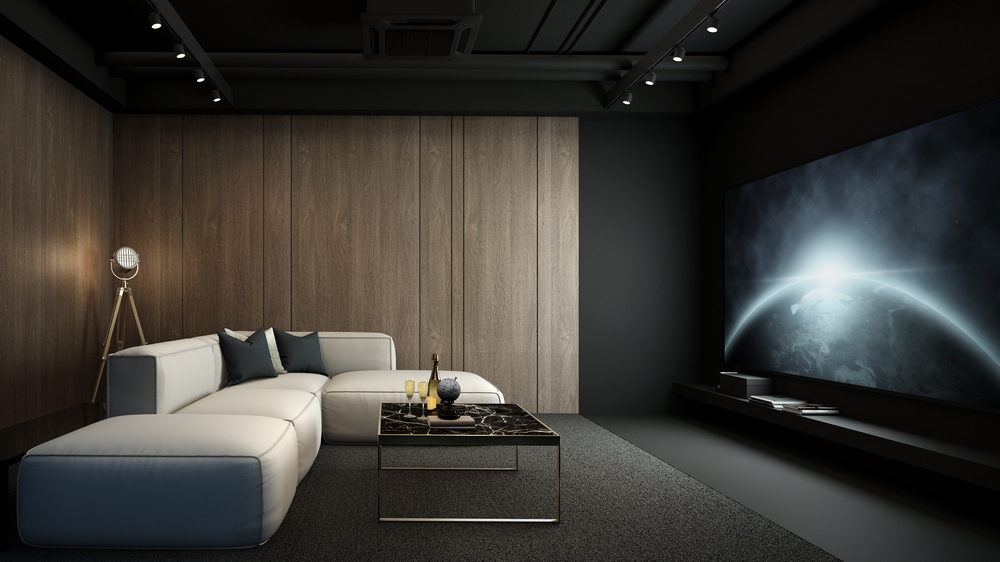 We deliver a true premium home theater experience, exactly as the filmmaker intended.
We understand that your custom home deserves more than a single flat panel in the family room. Focus Audio Visual will create a unique design and plan for your home entertainment needs using the latest technology and proven hidden wiring designs. Experience sight and sound where you want without detracting from your decor.
Media Rooms for Epic Movie and Game Nights
Become the ultimate host for private screenings and sporting events. Select a wall-size projection screen, high-definition projectors, whole-room surround sound, and automated lighting. Add a curtain for the ultimate unveiling. Our multi-media control units accept signal from satellite, cable, streaming, gaming consoles, or your private Blu-ray collection. 
Premium Projectors, Hidden Speakers, and Access from Anywhere in the Home 
Focus A/V partners with only premium providers of equipment and control systems such as Crown, JBL, Pioneer, and Audio-Technica to create the ultimate home entertainment experience. Our engineers pay careful attention to detail to ensure a seamless presentation with hidden cable control, architectural sound panels, and wireless signals.  You control it all from your tablet or a central controller.

Give Focus Audio Visual a call to schedule your in-home consultation today.